Special Programs & Services
The SP&S department at NWESD provides focused leadership and supplemental supports for diverse learner populations, special projects, early learning programs, school nursing services, and special education administrative services.  
Special Education Resource Lending Library
Cooperative student programs provide alternative learning experiences for students, as a support to member districts. (Contact Steven Dahl or the site administrator listed on program page.)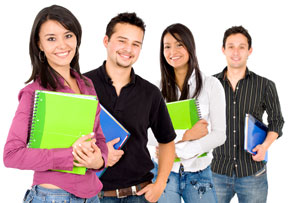 Early Support for Infants and Toddlers--Birth-to-three (ESIT)
Formerly known as the Infant and Toddler Early Intervention Program (ITEIP), ESIT provides services to children birth to age three who have identified disabilities or demonstrate developmental delays. School districts work with families and other infant/toddler providers, as directed through federal and state regulations monitored through Washington state, Department of Early Learning (DEL). School districts, health and child care providers, case works, and specialized staff, assist families in accessing services for eligible children.
The NWESD provides professional development and technical assistance to support districts, consistent with Federal and State regulations; such as yet not limited to, timely evaluation and assessment of needs, determination of a child's eligibility for community and early intervention services through the resident school district, and coordinating services and resources for the family.
Institutional Education Programs for Skagit, Snohomish and Whatcom Juvenile Detention Centers
The NWESD has operated educational programs for ajudicated youth in Skagit and Whatcom county juvenile detention centers for over 20 years.  In 2013 the NWESD added the Snohomish Detention Center (formerly Denney Youth Center) in Everett.  These programs are operated 220 days annually, through agreement between the NWESD and the school districts in each county, and in coordination with the respective juvenile court systems.  Supplemental supports are provided for transition services through partnership with the Office of the Superintendent of Public Instruction (OSPI).
School Nurse Corps program provides administrative and nursing services, as a statewide program funded by the legislature, to enhance school nursing services for school districts with minimal resources.
Special Education Administrative Services
Advancing educational outcomes for all children with disabilities, the NWESD provides training, technical assistance, and consultative services to districts, in support of OSPI's State Performance Plan (SPP) for Special Education.  Administrative services concentrate on performance indicators and legislative requirements for the Individuals with Disabilities Education Improvement Act (IDEA 2004). Quality focused support services include:
Training and promoting educational leadership,
Determining district and building-level needs and providing opportunities for continuous improvement,
Providing professional development for effective program design and instructional services,
Communicating legislated requirements, trends, issues, and other relevant information,
Facilitating community partnerships to improve services to infants, children and youth, and
Improving educational outcomes for students identified with special needs.
Consultation, leadership, and professional development services are provided in support of infants and toddlers (Part C), as well as children and youth, ages three to twenty-one (Part B), identified with special needs.
Resources:
School Discipline Guidance Package (U.S. Department of Education and U.S. Department of Justice, January 8, 2014)