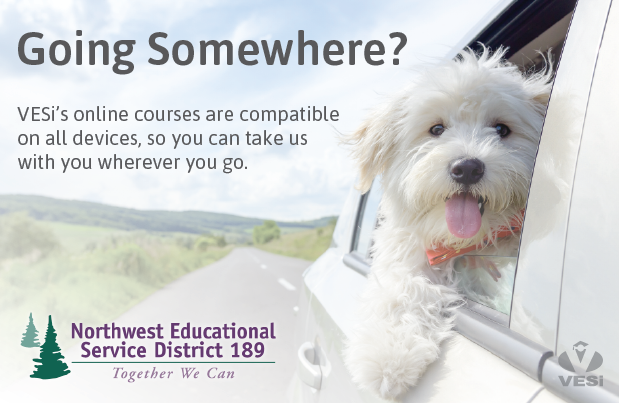 The NWESD has partnered up with VESi (Virtual Education Software) to provide online courses that are available for Clock Hours. Courses offered for 30 or 45 Clock Hours with fees starting at just $230.
Course Deadline: There is a two week minimum for course completion. For your maximum time, our academic calendar is September 1st through August 31st each year and you are required to complete your course within that academic calendar.
Upon completion of the course, you will submit your course materials online to VESi's office. Please allow approximately two weeks for VESi to process your materials and to notify us of your clock hour completion. Once we are notified of your completion, your clock hours will be processed in pdEnroller and will appear on your official transcript.
Note: VESi course fees will increase to $145 effective May 1, 2020.