Behavioral Health and Prevention Service
Behavioral Health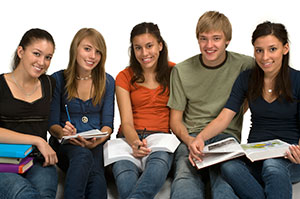 NWESD has a long history of working closely with our member school districts to provide programs and support for programs that support mental health and positive, trauma informed discipline systems.  Recent trends in student anxiety levels and school violence, have brought school climate issues into sharp focus.  NWESD is committed to facilitating systems that draw on school and community partnerships to encourage a positive and safe learning environment for all students.
Marysville School District is one of three pilot sites for Project AWARE (Advancing Wellness and Resilience in Education) in Washington State.  NWESD is providing support, training, and technical assistance for this important initiative.
ACEs (Adverse Childhood Experiences) and NEAR (Neuroscience, Epigenetics, ACEs and Resilience) Science
Research about children affected by adverse childhood experiences has led to a movement to implement trauma-informed classroom and discipline strategies.  NWESD actively supports programs (PBIS, Project CLEAR, etc.) and provides training opportunities in this area.
Youth Mental Health First Aid
Academic success is often influenced by the emotional well-being of the student.  Youth Mental Health First Aid training can provide staff with the skills to recognize and refer students who are in need of mental health support.
NWESD has long been an advocate for and participant in Children's Mental Health initiatives throughout the region.  We currently provide mental health services through special projects and offer contract services in this area.
Everything we do in Behavioral Health and Prevention Services contributes to a positive and safe learning environment.  Experience has shown approaching school safety in a holistic way leads to a climate in which students feel supported and safe.
Crisis Management and Mitigation
Emergency operations plans for school districts are a legislative requirement in the State of Washington.  NWESD is committed to providing support to school districts as they work through this process and continue to modify their plans in future school years. Good planning requires good partnering with district staff, first responders, community partners, parents, and students.
Student Threat Assessment
NWESD is in the process of developing a Student Threat Assessment system modeled after the highly successful Mid-Willamette Valley system. 
NWESD School Safety Cooperative
NWESD is in the early stages of developing a School Safety Cooperative.  The goal of this cooperative is to bring all of our School Safety support activities under one umbrella with an eye to providing a level of program continuity not currently possible.
Prevention/Intervention
Ensuring a safe and secure educational environment often requires a strong program designed to prevent and mediate behaviors that lead to self-harm among our students. 
The Community Prevention and Wellness Initiative (CPWI) is the underpinning for NWESD's alcohol and drug prevention/intervention programs.  In partnership with community coalitions, NWESD is able to provide prevention/intervention services funded through this DSHS program. 
Teen suicide is a significant problem affecting many of our students either directly or indirectly.  NWESD supports suicide prevention programs and provides suicide prevention training throughout the region.
Harassment, Intimidation, and Bullying (HIB)
Preventing harassment, intimidation, and bullying is an important element in ensuring a positive learning climate in our schools.  NWESD provides training for staff and support for HIB compliance.
Dropout Prevention and Reengagement
Keeping students in school and engaged in the learning process can be challenging.  NWESD works closely with school districts to provide support for programs designed to keep students who find themselves involved with the criminal justice system and/or with Becca issues engaged in school.  Our services promote completion of programs designed to ensure students get a diploma, a GED, or a vocational certificate while encouraging them to actively participate in career planning.
Open Doors is alternative school program created to target students who are struggling to succeed or have already dropped out of conventional school programs.  NWESD currently operates an Open Doors program in Snohomish County and is working to develop new programs or support existing programs throughout the region.  The Open Doors approach has proven to be both popular and successful for this challenging group of students.
NWESD provides Educational Advocates who focus on student academic, social/emotional, & physical health in order to overcome barriers which prevent student success in school. Advocates serve students re-entering their community and school settings from the judicial system as well as students who have been identified by schools as potential dropouts.
Working to reduce and mitigate truancy is an ongoing issue for our school districts.  NWESD is committed to supporting districts as they work through issues involving Becca cases and the new legislative directive to create community truancy boards.