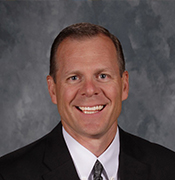 Dr. James Everett
has been named the new Superintendent of the Meridian School District, starting July 2018. He will be replacing Tom Churchill who is retiring after for six years in the district. Dr. Everett is no stranger to the Northwest Region. He has been serving students and families in Whatcom County school districts for the past 25 years of his career. He has over 17 years of classroom experience at the middle and high school level, including teaching at the Nooksack Valley and Bellingham School Districts. Previously, Dr. Everett served for five years as Principal of Meridian High School, during which time the school experienced a marked increase in student achievement, which Everett notes as a career highlight.
When asked about his top priority as superintendent, Dr. Everett said, "I am honored to rejoin the great team of teachers, staff, and administrators to lead the Meridian School District. I am looking forward to serving the students, parents, staff, and members of our Meridian community to ensure the quality and integrity of the programs and opportunities we provide are exceptional for all students. Meridian is a district of great pride and tradition. An equity lens and devotion to service with strong, positive relationships underpin this work where the emphasis will be on increasing student achievement with great instruction and support."
---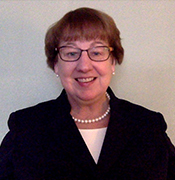 Mary Sewright, the current Director of Curriculum and Professional Development of the Bethel School District, has been chosen by the Mount Baker School Board as the district's next superintendent, replacing Charlie Burleigh who has taken a position in the North Thurston School District. Prior to the Bethel School District, Mary was a teacher in the Tacoma School District at the Region V Learning Center (Transition School for Adjudicated Youth).
Mary has been in the Bethel School District for 26 years from September 1992 through June 2018. She grew up in Mount Vernon and spent a great deal of her youth in the Mount Baker area.
She began her education locally at Washington Elementary School and LaVenture Middle School and graduated from Mount Vernon High School. She earned her Bachelor of Arts, majoring in Social Science, K-12 Teacher Certification from Pacific Lutheran University; a Master of Education in Educational Administration, PreK-12 Principal Certification from the University of Washington; and her Superintendent Certification from Western Washington University.
Mary's top priority as superintendent is to serve the students, staff, parents, and community members in Mount Baker School District to ensure all PreK-12 programs have safe learning environments where students can learn at high levels and to provide opportunities for students to find their passions and become engaged citizens. She is really excited to work with the NWESD educators and will be reaching out for support and wisdom as she settles into her new position.