Network Support Services
Voice and data networks are growing and in need of qualified, trained support personnel; the Technology Services network support services provides this resource without the burden of payroll and supervisory responsibilities.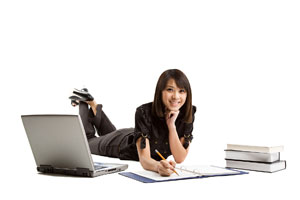 Members receive the combined knowledge of the entire Technology Services staff through a fee for service system.  A few benefits include:
Router maintenance, configuration, documentation, and support available.
Hardware maintenance options available upon special request.
Comprehensive network documentation and capacity planning assistance.
Remote network support, monitoring, and diagnostic assistance via the network.
Network Support Services Fees
The rates for the NWESD Network Support Services are based on a formula which represents the true costs to provide the service.  This includes:
Average base salary of the network support specialists
An indirect rate of 9% for NWESD operations
A budget to cover average travel expenses throughout our five-county service area which is adjusted to represent required travel to meet the needs of past year's member district service levels.*
A budget to cover supervision of support staff
Typically, we require a commitment to participate for an entire school year.  This facilitates planning for staffing and serves to reduce cost that might otherwise be incurred when staffing is required on short notice.
*additional travel expensed may be negotiated in advance for particularly remote locations