Early Learning Leadership Brunch

An annual gathering of stakeholders to share the stories of children and families in our region and increase investment in early learning
Recently, the Washington State Department of Early Learning set a goal that 90% of children will be "school ready" by 2020, regardless of race or socio-economic background.  This ambitious goal highlights the significance of early experiences for children and how those experiences contribute to their healthy growth and development.  It also underscores the importance of healthy families, flourishing communities, and strong local partnerships working together to realize success for all children.  
Please join Northwest Early Learning and community stakeholders from across the region to consider how current research and local data can inform policy, practice and community norms to strengthen outcomes for children and families. 
State of Children and Families Early Learning Leadership Brunch
Special presentations by:
Ross Hunter, Director, Washington State Department of Early Learning 
and Laura Porter, Co-founder, ACE Interface
Date:  September 22, 2016

Time:  9 am – 11:30 am

Location:  McIntyre Hall, Skagit Valley College, 2501 E College Way, Mount Vernon  

Cost: $25 per person

Registration:  Download the form
Completed forms can be emailed to pmolitor@nwesd.org,
faxed to 360-299-4071,  or mailed to NWESD,
1601 R Ave, Anacortes, Washington  98221
Ross Hunter, Director, Washington State Department of Early Learning
As a State Representative from 2003-2015, Ross served on the Washington Learns K-12 Advisory Committee and the Joint Task Force on Basic Education Finance. He led the effort to re-write the definition of Basic Education in Washington, as well as the successful effort to fund it.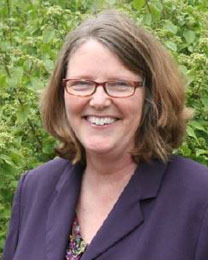 Laura Porter, Co-founder, ACE Interface 
Laura has spent more than a decade helping leaders in communities, philanthropy, government and the private sector to apply ACE study concepts as a vital part of building community capacity
to solve social and health problems.  Her experience in Washington State is documented in a new article published by the Robert Wood Johnson Foundation titled: Self-Healing Communities; A Transformational Process Model for Improving Intergenerational Health.