Autism Outreach Project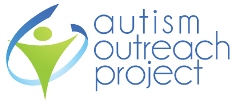 Starting September 2015, the Autism Outreach Project (AOP) will no longer be funded as a state needs project by the OSPI Special Education Department. 
Since August 2000, the AOP has provided professional development training, technical assistance, information and resources to thousands of educators and families.
The NWESD/Special Programs and Services Department will continue to maintain the statewide lending library, project website, and the statewide birth-three services with Early Support for Infants and Toddlers (ESIT).
Thank you for your continued commitment to supporting children and youth with autism spectrum disorder, families, and schools. 
Contact us toll-free at 1-888-704-9633 or email to autism@nwesd.org.