Assessing Student Threats in the School: Utilizing the Site-Based, Level 1 Student Threat Assessment Protocol
Taught by John Van Dreal, Director of Safety and Risk Management Services for the Salem-Keizer School District, this one-day (7 hour) training will cover the following material:
The basic concepts of threat assessment with a focus on youth risk factors
A brief review of supportive research and best practice prescriptive recommendations for assessment and management
The application of threat assessment concepts and research in a site-based protocol called a Level 1
Direct instruction on conducting Level 1 threat assessments at a school level, including the process for referral to a community-based Level 2 threat assessment support team
Case review and lab exercises demonstrating the Level 1 threat assessment process
Q and A and problem solving that address each school district's unique needs.
Target audience: School administrators, counselors, school psychologists, SROs, case managers, multi-disciplinary and Level 1 teams
Workshop Resources:
Agenda both days
Threat Assessment Flier
Request for Clock Hours 3/28
Request for Clock Hours 3/29
---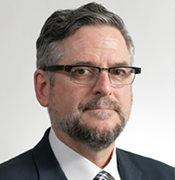 John Van Dreal is a School Psychologist and the Director of Safety and Risk Management Services for the Salem-Keizer School District. He has 30 years of experience in psycho-educational evaluation, crisis assessment and intervention, behavioral intervention, and security and risk management systems consultation. In 1999, he began the development and implementation of the Salem-Keizer Model, a multi-agency student threat assessment system. Through that collaboration, he has worked daily with educators, law enforcement, trial court personnel, juvenile justice, and mental health personnel in the assessment and management of youth and adult threats of aggression within the schools, institutions and the community. He served as Chair of Oregon's Mid-Valley Student Threat Assessment Team for 16 years and is a member of the Marion County Threat Advisory Team. He is the editor and principal author of the book Assessing Student Threats: Implementing The Salem-Keizer System, Second Edition. He regularly provides training and consultation on threat assessment systems, mitigating human violence, school security, and options-based decision-making, a response process for active shooter and other high danger situations.
Interview with John Van DrealThe Statesman Journal– part of USA Today
View upcoming Behavioral Health & Prevention Learning Opportunities